Nelson announces run for Santa Barbara County 4th District supervisor's seat
---
---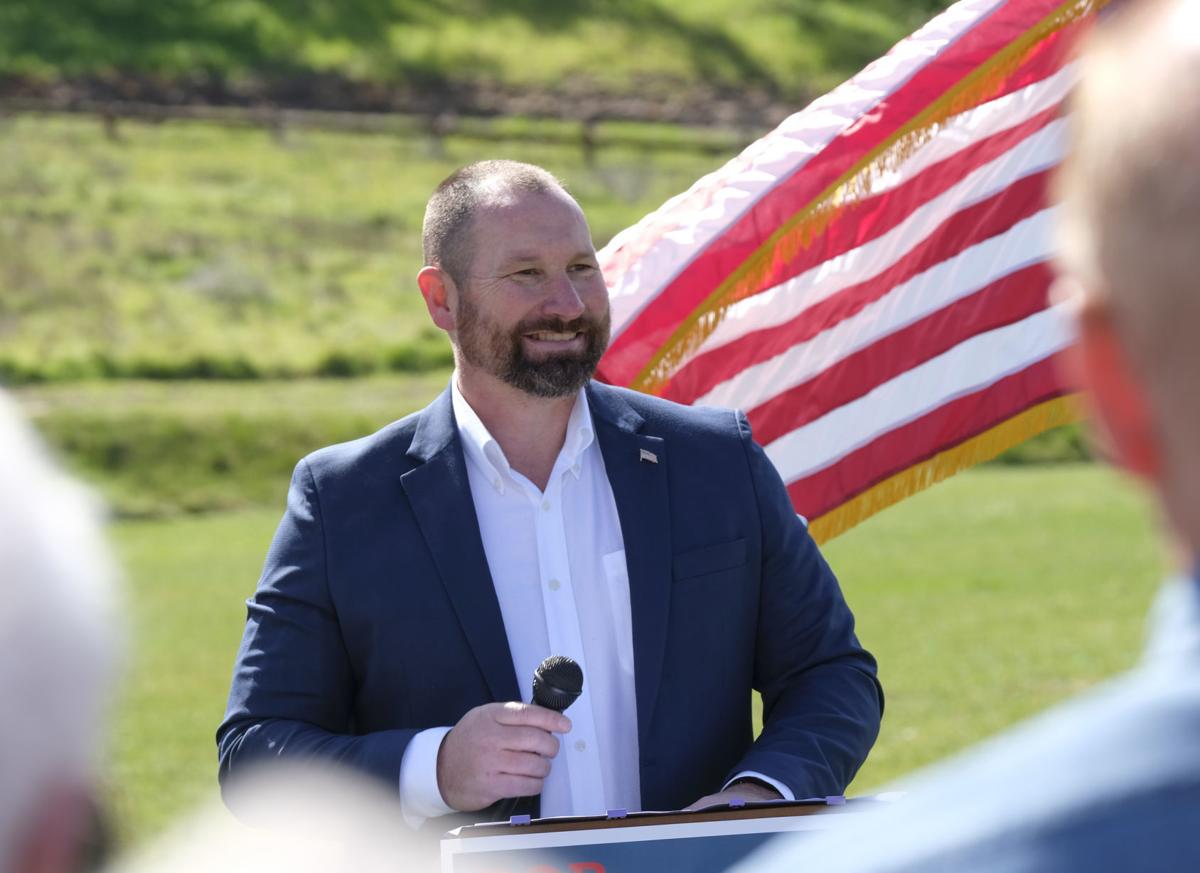 Hard on the heels of Peter Adam's decision not to seek re-election to the 4th District supervisor's seat in 2020, his chief of staff has thrown his hat into the ring in a bid to assume the job.
Bob Nelson announced his run for the seat at noon Saturday at a rally and barbecue attended by family, friends and other supporters at Orcutt Community Park.
"I am thrilled to be announcing my candidacy for Santa Barbara County supervisor," Nelson said. "To represent my home and the place where I have raised my family for the last 20 years is the greatest honor I can have.
"I am grateful to be surrounded by friends and family who believe in the message and work ethic that I will bring to the board," he added.
The crowd included Adam, who endorsed Nelson and credited him for helping him through his term as 4th District Supervisor.
"I think Bob Nelson will really do a fantastic job (as supervisor)," Adam said. "He's really been a great partner and a fantastic chief of staff. He knows a tremendous amount about the county and about the job."
Nelson has lived in the area since he was a young boy and currently resides in Orcutt with his wife, Jamie, and their three teenage children.
As an educator, he has taught at several levels, including high school and middle school, as well as special education programs.
After some time teaching, Nelson turned his attention to local government, and in 2010 formed and led a committee to defeat Measure S, a countywide sales tax initiative.
He subsequently served as adviser to Adam in his run for 4th District supervisor and as Adam's chief of staff for the past six years, although he continues to teach and said he is passionate about the impact he is making on the lives of students.
"Bob is a true public servant who puts his words to action," said supporter Beverly Taylor, a retired Santa Barbara County Probation Department chief. "He is approachable and has genuine care and concern for the citizens of Santa Barbara County.
"He is a problem solver, he listens, searches for the truth and puts others above himself," Taylor added.
In the public sector, Nelson also worked on a maintenance initiative known as Measure M, a plan for independent redistricting, the Lompoc riverbed cleanup and triage center and development of a unified fire dispatch center.
He also serves on the Vandenberg Air Force Base Community Advisory Board, the Juvenile Justice Coordinating Council and the Mayor's Task Force on Youth Safety.
"My business partner and family are thankful for all the help that Bob has given us at the county and look forward to having him serve as our supervisor," said local businessman and Nelson supporter Dan Ringstmeyer.
---
Continue Reading at Lompoc Record